Our story begins in the small town of Salmon Arm, British Columbia, a quiet place nestled in the heart of the Shuswap. 
One night around our ever-expanding, and increasingly lively family dinner table, a discussion turned into an idea of bringing fresh, flavourful, whole-food to everyone; we wanted to share our true passion, and love for food with the world.
You can smell and taste the fresh, bright, crisp flavours of our authentic Mexican hot sauces; gone are the chemicals, emulsifiers and taste of highly concentrated acidic, vinegar-based sauces.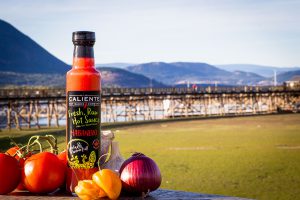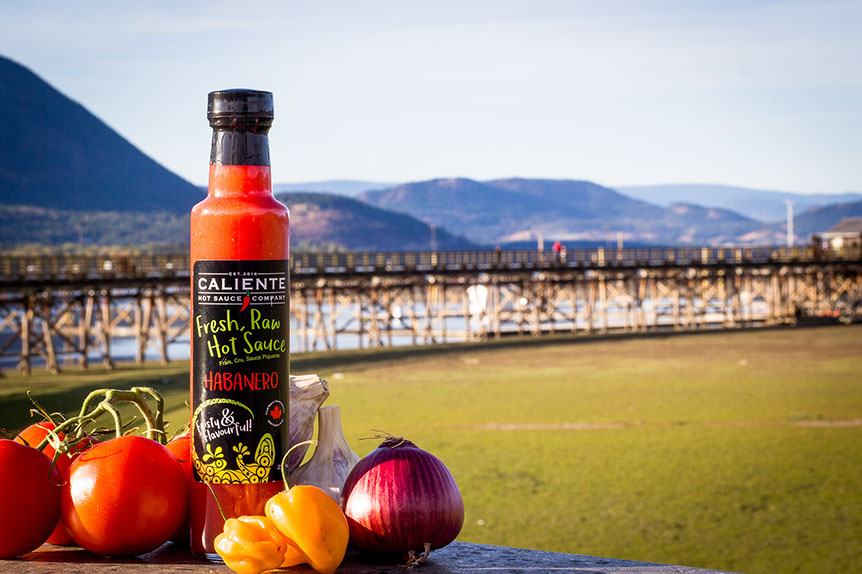 Caliente sauces are made with only the freshest chillies and produce; they are kept fresh for one year in refrigeration, with an undetectable amount of sea salt and vinegar.
True to our heritage, Caliente hot sauces are sugar-free, vegan, and gluten-free.
Caliente's recipes have deep roots in the central Mexican state of Tlaxcala, where simplicity in process and sharing culinary expressions, are a way of life. These ideals have come here now for an entirely different hot sauce experience. These products are the only ones of their kind, and you are invited to take them home to enjoy with your family, knowing only the finest quality fresh sauces will be served at your table.